We are the only moving company we know that will clean out your residence after you have moved. A vacated residence has to be made ready for the new occupant, or at the very least, needs to be cleaned to put on the market. Once a client has relocated, their energy is focused on the new home, unpacking, resettling etc. Of course someone could hire a cleaning franchise to do the "deep" cleaning but we are more economical. And we will schedule dumpsters, trips to the landfill or 'carries' to the curb for bulk trash and get it all done on the most efficient schedule. Sometimes we are cleaning the kitchen and bathrooms, and vacuuming the carpets, while the moving truck is being loaded, in order to accommodate someone moving in on the heels of a client moving out.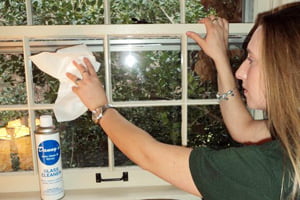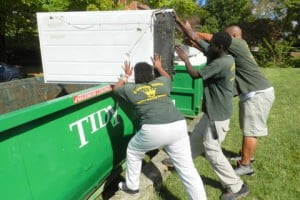 If you hire Crowning Touch to clean out your residence, you know every detail will be handled by the same, accountable company. Since we did your move, the same team is familiar with every crevice that needs attention. Most often the "packers" are the "cleaners" and they are trained experts in both areas.
Crowning Touch is the only moving company in America with a consignment shop, auction house and real estate division.
Open Tues. thru Sat. , 10 a.m. to 5 p.m. Closed Sundays. Please call for holiday related changes to our regular schedule.
ALL CONSIGNMENT/AUCTION ITEM(S) DROP-OFFS ARE BY APPOINTMENT ONLY
Monday through Friday 8 a.m. to 5 p.m.
Closed Saturday and Sunday.
Monthly Auctions In-House or Online! 
Next Auction:  December 7-9