Crowning Touch provides its award winning service menu for both local and interstate moves. We utilize our own trucks and our own uniformed employees for all the services we provide. In short, we don't "subcontract" out any aspect of our service. A special feature of our high level of service is that the same team packs, moves and unloads. (We aren't hiring people at the other end to help us do our job).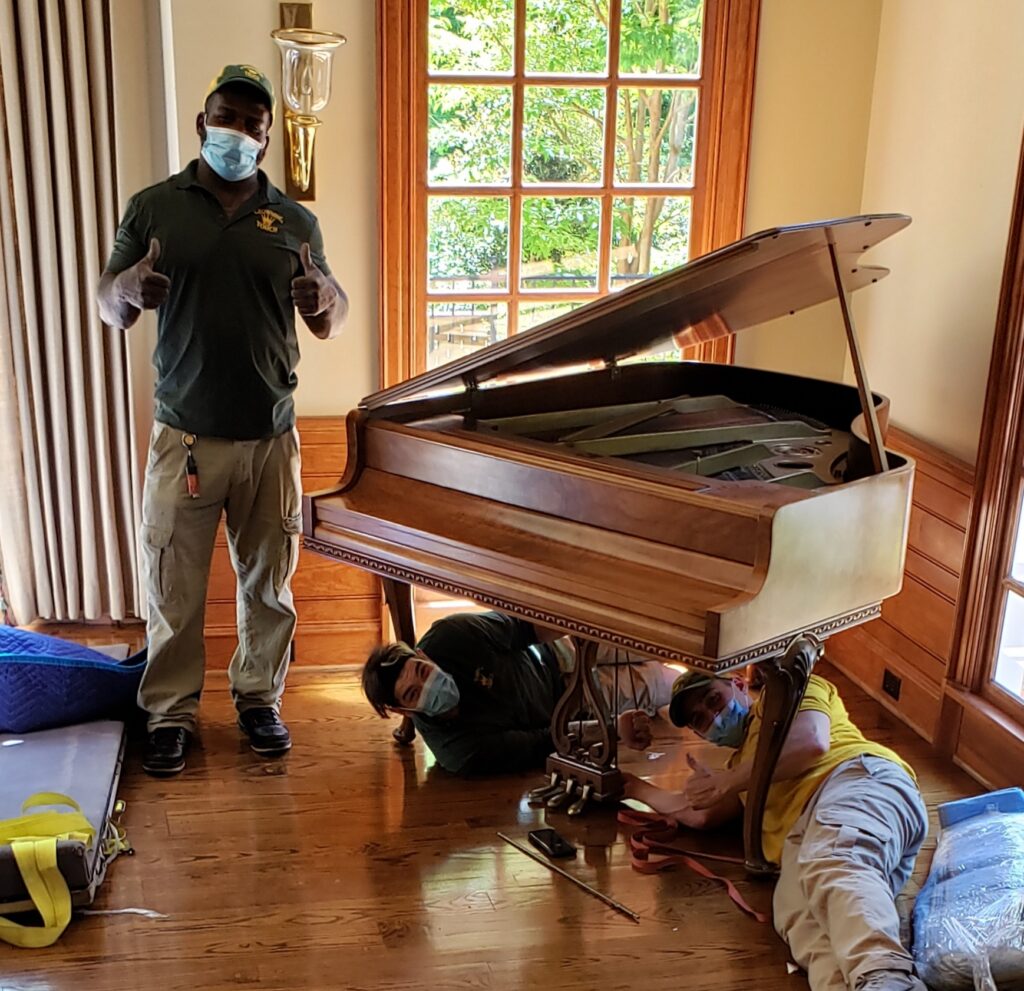 That way there is continuity, accountability and almost no damage. We provide full repair and replacement insurance for everything that we do, so our clients do not have to worry about damage or loss. And we can deliver within a small three-hour window as opposed to a 10-14 day delivery window normal for the big van lines.Local moves are estimated and billed on an hourly basis while long distance moves are calculated by weight. We always provide a binding total for all long distance moves which means that there are no surprises for our clients after we unload at the destination. They know ahead of time exactly what the final cost will be. Payment can be made by cash, check or credit card.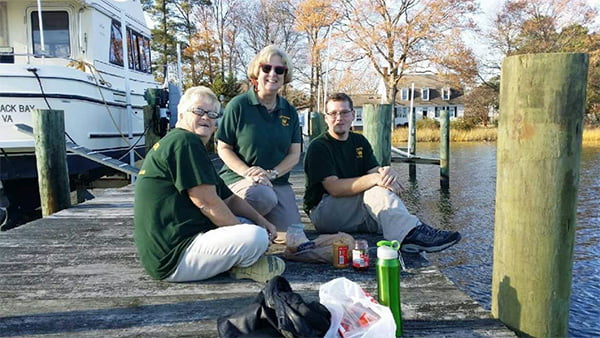 In 25 years we have never had an accident or moving violation, been charged with stealing or losing anything, and have made only two insurance claims for damaged goods. We also received recognition from BB&T Insurance for making no personal property claims between 2008 and 2016. That is an awesome record for our industry!
While we specialize in moving seniors, we will move anyone with a need to relocate. We have no minimum and will move a recliner from upstairs to downstairs if that helps. Estimates are free and can sometimes be done over the phone although a job that requires packing or moving an entire house is best calculated on-site.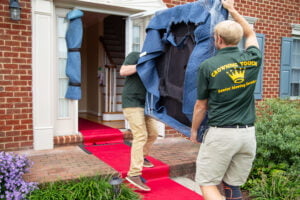 Crowning Touch is the only moving company in America with a consignment shop, auction house and real estate division.
Open Tues. thru Sat. , 10 a.m. to 5 p.m. Closed Sundays. Please call for holiday related changes to our regular schedule.
ALL CONSIGNMENT/AUCTION ITEM(S) DROP-OFFS ARE BY APPOINTMENT ONLY
Monday through Friday 8 a.m. to 5 p.m.
Closed Saturday and Sunday.
Monthly Auctions In-House or Online! 
Next Auction:  October 12-14