Of course we offer storage — both climate and non-climate controlled storage. We strategize to help you save money on storage and will segment the household assortment according to need. While electronics, fine art, clothes and some furniture may require climate control, the barbeque, outdoor furniture and garage items do not, so why should you pay a blanket fee for climate controlled storage? If you are only storing for a month or two during a temperate season, you may not require climate controll at all. We are dedicated to helping you keep the cost down. We calculate our charges based on the total square footage utilized and will provide a storage estimate upon request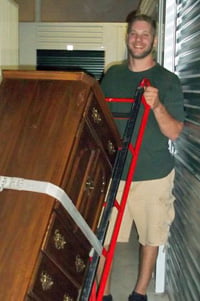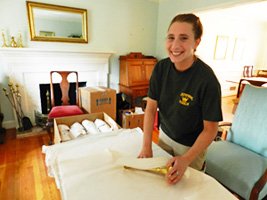 All items going into long term storage are inventoried. Everything going into Crowning Touch Storage is insured at no cost to the client. Most moving companies will charge you for storage insurance as will every self-storage facility. Again, we are the most user friendly moving company anywhere!
Crowning Touch is the only moving company in America with a consignment shop, auction house and real estate division.
Open Tues. thru Sat. , 10 a.m. to 5 p.m. Closed Sundays. Please call for holiday related changes to our regular schedule.
ALL CONSIGNMENT/AUCTION ITEM(S) DROP-OFFS ARE BY APPOINTMENT ONLY
Monday through Friday 8 a.m. to 5 p.m.
Closed Saturday and Sunday.
Monthly Auctions In-House or Online! 
Next Auction:  October 12-14