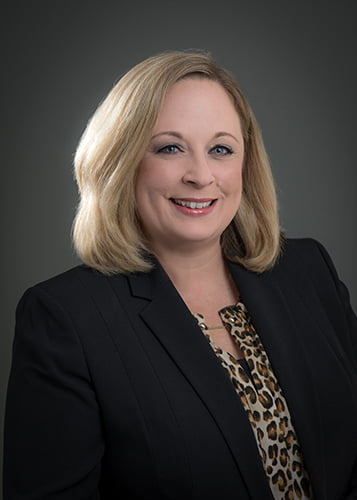 Jen is originally from Central Florida, and relocated to the area about 6 years ago. She has a great love for the Roanoke Valley with deep roots here, as her ancestors were some of the first settlers in the area. Jen is also a broker and has extensive background in other areas of real estate, giving her 11 years in the industry. She worked as an appraiser and also as a County Assessor in the state of Florida. Working for a local Real Estate Auction House here in Roanoke as well, has helped Jen get a broad view of all types of Real Estate. Jen will give 100% when helping her clients to get their homes listed on the market, or when they are ready to buy their new home. She goes above and beyond to give the best customer service possible. To Jen, her clients come first, always! Her loyalty is a philosophy that she feels has brought her great success in the real estate industry. She will do what it takes to get the job done for you!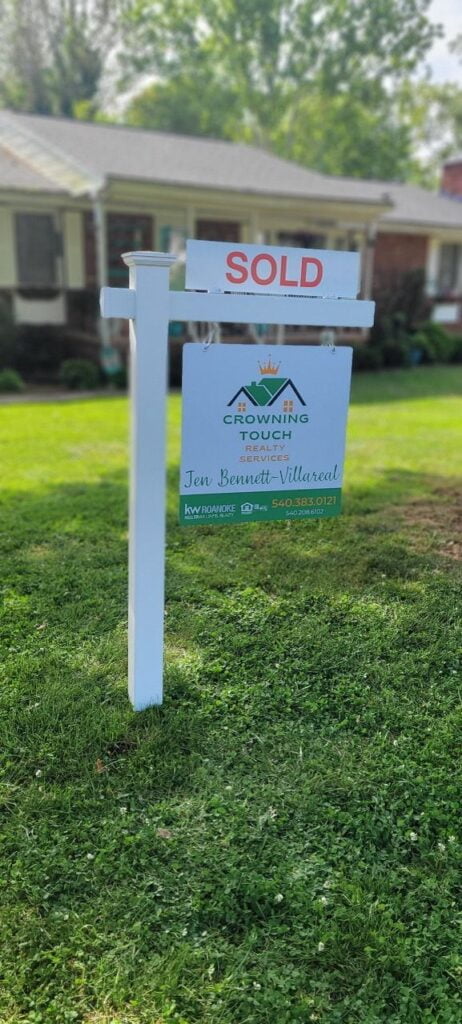 The first step in listing your home begins with a comparable market analysis of your property. We research sold and pending comparable properties in our Multiple Listing Service. This information reveals sales activity on similar properties. Once we review this information, we schedule a meeting to view your home/property. This visit allows us to evaluate the condition of the property and aids with our pricing strategy.
Most homes can be sold "as is." We recommend your property be empty or staged accordingly to assure the fastest sale. Our moving division can assist with liquidating valuable items through the consignment store or one of our monthly auctions. Unwanted items or items that have no resale value can be discarded.
Often homes have not been kept up to current market standards and may require updating to be sold competitively. For example, sometimes worn carpeting can be removed and hardwood floors polished or refinished to increase buyer appeal. Most often, undesirable odors can be eliminated with thorough cleaning and a fresh coat of paint. Overgrown trees and shrubs can be trimmed or removed to enhance curb appeal. If making improvements is not feasible, an adjustment can be made to the selling price to include an allowance for the new owner to make the necessary improvements themselves.
When you list your property with us, we will place an electronic lockbox on the property. This will only allow licensed agents access to the property. We can track who utilizes the lockboxes and follow up for feedback from all showings. We can also place a coded box for inspectors, contractors, and our moving division. Our cleaning teams can prepare the residence for sale, even taking items to the landfill or filling a dumpster if necessary.
When the house is ready to be listed, we have the home professionally photographed. These photos will be placed in the Multiple Listing Service (MLS) and will be used for advertising. Every 30 days, activity is evaluated. Comments from potential buyers and real estate professionals are collected and shared. Our goal is to have the property sold in the shortest amount of time for the most amount of money.
We will coordinate agent/buyer showings, negotiate all offers, facilitate purchase contracts, secure financing as needed, and ensure that all necessary paperwork is routed to the settlement company.
We handle all of the required inspections as necessary to satisfy any and all lender requirements such as home inspections, termite inspections, water, sewer, septic inspections or well water tests. We obtain estimates from contractors, and, with your approval, oversee any and all necessary repairs.
Moving and selling a family home can be one of the most stressful experiences in one's life. At Crowning Touch Realty, we are dedicated to providing the service you deserve and expect. We look forward to working with you!
Experience the difference!
We specialize in selling homes AS IS.

Crowning Touch is the only moving company in America with a consignment shop, auction house and real estate division.
Open Mon. thru Sat. , 10 a.m. to 5 p.m. Closed Sundays. Please  call for holiday related changes to our regular schedule.
ALL CONSIGNMENT/AUCTION ITEM(S) DROP-OFFS ARE BY APPOINTMENT ONLY
Monday through Friday 8 a.m. to 5 p.m.
Closed Saturday and Sunday.
Monthly Auctions In-House or Online! Next Auction: June 15, 16, 17